COOPDOCS
2019

LOCATION • Quito,Ecuador
ABOUT
CoopDocs is an audiovisual production and management cooperative with social commitment.It was born as a collaboration network to support from the training, production and audiovisual management the work of social organizations and communities to potentiatetheir voices and organizational processes.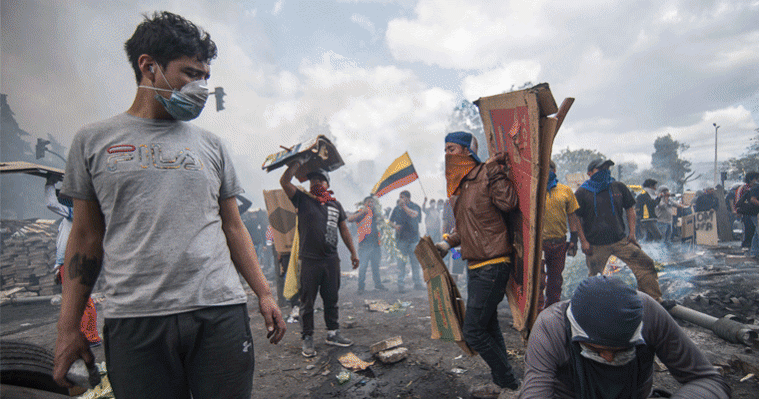 NATIONAL STRIKE IN ECUADOR

IIn 2019, protests started in Ecuador against austerity measures including the cancellation of fuel subsidies, adopted by Lenín Moreno (actual president of Ecuador). The aim of this work was to show what was really happening on the streets and to exhibit the deprivation of rights that the national media were hiding.
MY ROLE
I documented, reported and distributed through media channels the protests. In addition I realised live broadcasted on Twitter for happsnews.
NIÑAS
In Ecuador, 11 women are raped every day; 7 girls are forced to give birth as a result of rape daily; and between 2009 and 2016, 17,448 girls under the age of 14 gave birth as a result of rape.
"Girls" is a documentary that reflects the right of women to decide about their bodies, the violence and abuse they face and how pregnancy affects young lives. The story is narrated through the voices of adult women from different places in Ecuador, who were mothers between 10 and 16 years of age.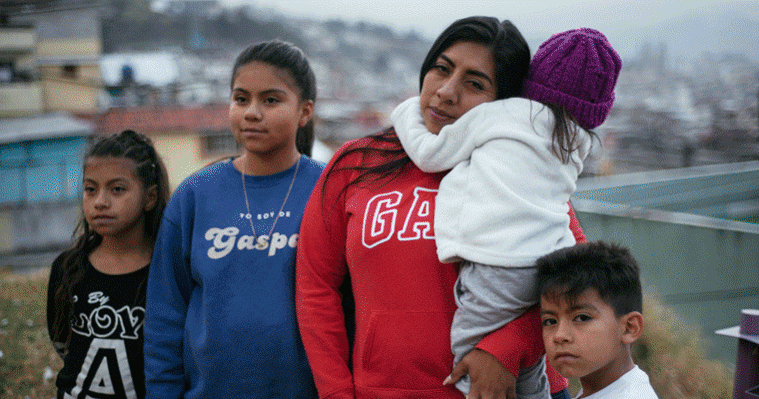 The documentary debates the historical structural violence that women have experienced. Their stories make visible and palpable the patriarchal violence that thousands of women have to face everyday and the reality of living a life they did not choose or "decide" without knowing what motherhood really implies.
MY ROLE
I develop and facilitated the interviews, in addition I was on charge of the still photography of the project.
THE WALKERS AND CARMELA
This documentary is about the migration crisis of Venezuelans: Their struggles and difficulties in leaving their country and the solidarity of the people, in particular the help that Carmela, an Afro Ecuadorian woman is offering to them. Carmela has welcomed more than 15 thousands people who transit from Venezuela to the south of the continent at her home. The documentary accompanies the life of this women and at the same time the life of many immigrants that are walking for a better future,
MY ROLE
I assisted the filming and carried interviews to the protagonist of the documentary.I also was on charge of the still photography of the documentary. In addition, I managed the communications and social media channels.