PINTAR EN BOLIVIA
(2019)
LOCATION • Cochabamba,Bolivia
ABOUT
Equipping women with new skills and empowering them
Siente Cochabamba is a project that aims to equip vulnerable women with cooking skills while giving them a fair income. As part of the project, women led their own cooking workshops for tourists and local people. This helped to empower them and make them feel capable of making a difference in their community.
In Bolivia, women face discrimination and struggle in their communities, they have the lowest rates in education and are 20 percent under the Latin American average. In comparison with men, Bolivian women receive less and poorer quality education, decreased health assistance and don't have the same possibilities to generate a greater income. In addition, they take on almost exclusive responsibility for domestic work.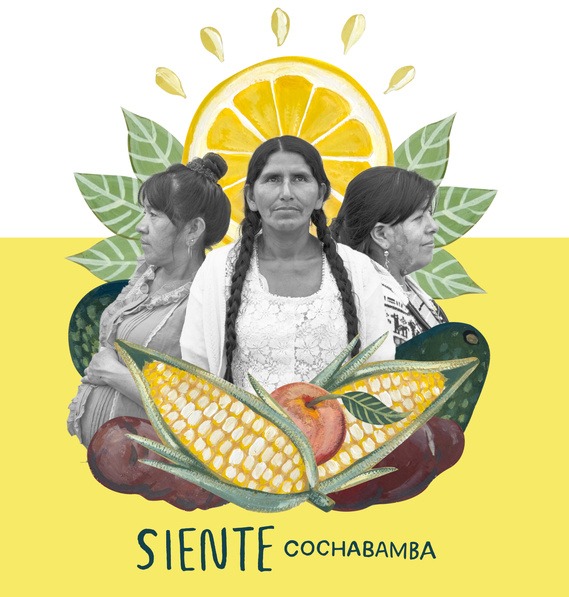 MY ROLE
I managed the project communications from an art direction point of view. Part of my role was to improve the external communications, including a social media style guide, develop strategic campaigns to promote community engagement and organise and manage events to boost brand awareness with a user-centred approach. I also created digital content for all the platforms and co-designed merchandise recycled tote bags with the idea of showing the worth and strength of these women; and to draw the attention of potential new clients.